ADVANCED
RECRUITMENT
SOLUTIONS
In order to provide ideal candidates, we combine our knowledge with modern technology while keeping our aim to be fully client oriented. We create a partnership by integrating our proven methods into your recruitment process, thereby saving your time and money.
Call now: +387 33 846 941, +387 33 266 156
We are specialized in recruitment process in different areas and industries with different candidate profiles.
The recruitment Agency MojPosao.ba performs its business activities within the company Kolektiv Ltd., founded in 2001. We are specialized in employment mediation in various labour markets and among various profiles of candidates.

Thanks to the long-term experience of our consultants in areas such as recruitment and selection, as well as the implementation of modern selection methods, we are able to provide quick and quality solutions in accordance with our client's needs and successfully estimate candidate's potential. In order to find suitable candidates for our clients we offer a comprehensive portfolio of individual as well as package services.
Candidates are our partners in the selection process and they are our most valuable resource. Our approach toward each candidate is highly professional as well as our commitment to them. We strive to maintain constant contact with candidates in order to see how interested they are in current job ads, new business opportunities, as well as career planning and development. We use the candidate's information exclusively for selection purposes and such information is not forwarded to clients without the candidate's previous approval.
Client brief – The Client's need for new employees.

Profile Analysis – Recruitment agent analyses the Client's need and profile of the candidate, their previous working experience, qualifications, as well as knowledge of foreign languages, financial expectations, competences and other relevant information.

Service and Contract – Define the type of service and Contract signing.
OUR SERVICES

Preselection

Recruitment/selection

Consulting services

Payroll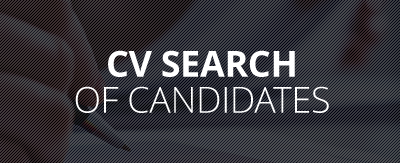 MojPosao.ba database search with over 250.000 subscribed users
Agency MojPosao.ba internal database search with over 50.000 preselected candidates
Selection of biographies based on position key criteria (qualifications, work experience, location, driver's license, financial expectations)
Phone contact in order to check interest for position and key criteria
Delivering filtered biographies to the client
The most commonly used service in case of urgent need of candidates for final selection
Delivering 5+ biographies in 5 workdays
Contact us for price
ADVANCE PAYMENT
MINIMALLY 5 BIOGRAPHIES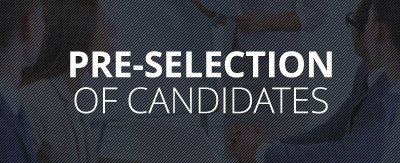 Advertising on the home page of www.mojposao.ba
Receiving, ranking and sorting applications for job ads
E-mailing suitable candidates within the internal database, consisting of 50.000 pre-selected candidates
Telephone interviews with the pre-selected candidates, conducted by a psychologist / recruiter
Short reports on the candidates, based on the telephone interview, candidate's interest and motivation, financial expectations, knowledge of foreign languages and the recommendation of the candidate's employer
Employment guarrantee
The most commonly used service for lower and middle management
Delivering 5+ suitable candidates in 15 days
Contact us for price
ADVANCE PAYMENT 50%
PAYMENT PER CHOICE OF CANDIDATE 50%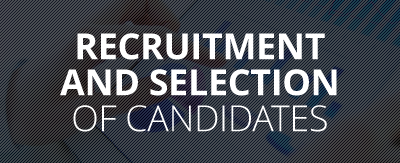 Premium job advertising on www.mojposao.ba and a media campaign through 70 partner media channels in B&H
Headhunting/recruiting candidates from competitive and similar industries
Face to face interview with psychologist / recruiter, focused on checking candidate's competences
Detailed report on the candidates, containing the results of the psychological testing, financial expectations, recommendations of former employers, results of the foreign language testing and technical knowledge
Employment and retention guarantee for up to 3 months
The most commonly used service when recruiting for executive positions in top management
Delivering 3+ candidates who match desired profile to the fullest extent in 30 days.
Contact us for price
40% ADVANCE PAYMENT
30% PAYMENT AFTER DELIVERING THE CANDIDATE
30% PAYMENT AFTER THE HIRING OF THE CANDIDATE
Agency MojPosao.ba is

Assessment Systems Serbia Ltd.

business partner for distribution of

Hogan

assessment tools for Bosnia and Herzegovina.

Hogan is an international authority for personality assessment and consulting services. This is the top tool which is being used by the most successful companies in selection processes and human resource development.

Hogan has over 30 years of experience in field of personality assessment and consulting solutions. Hogan's assessments are designed to address your unique business challenges and can be used for a comprehensive personality assessment, from identification of talent, predicting job performance, and from selection to leadership development.


Companies which use Hogan tools have recorded:

| | | | | | |
| --- | --- | --- | --- | --- | --- |
| | reduction of accidents | | increase of the sales volume | | fluctuations reduce |

We offer to our clients:

HHogan Assessments certification training – for professional training and understanding of the Hogan instruments for personality assessing
Testing and consultancy services in the assessment of their employees (in the process of selection, talent development and identification of leaders)

More information about Hogan instruments and content of the certification training is available from certified consultants of Agency MojPosao.ba with the query by mail:

agencija@mojposao.ba

or by phone +387 33 586 318. Information about Hogan instruments can also be found on the link bellow:

http://asystems.as/hogan-certification-workshop
OUR CLIENTS
Our clients are numerous international and local companies from various sectors and our business relationship is primarily based on trust and professional approach. We are dedicated to improve the success of our client's business by saving time and choosing quality candidates that fit the client's needs and expectations.